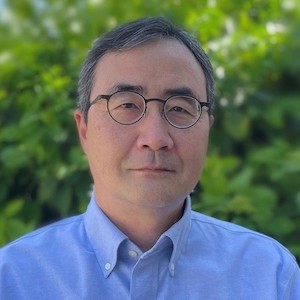 Dr. Jaehyun Kim
Director of Research & Operations
Jaehyun Kim, Ph.D. is a Bioengineer with over 25 years of expertise in tissue engineering and regenerative medicine with a focus on wound healing and orthopedic research. Dr. Kim joined Equus Innovations as Director of Research and Operations in 2021 and leads development of novel products, innovations and methods of use for placental tissue allografts. He also provides oversight of manufacturing operations.
Prior to his work at Equus Innovations, Dr. Kim held R&D leadership roles for the scientific research and development of novel products and technologies derived from human placental tissues and technical support for manufacturing and premarket approval of 351 HCT/P.
During his academic years, Dr. Kim served as a Research Fellow at the Wake Forest Institute for Regenerative Medicine (WFIRM) for 6 years, a leading institution for developing replacement tissues and organs. In this role, Dr. Kim led interdisciplinary teams and directed multiple basic and translational research projects, including development of novel epidermal and dermal substitutes via in situ 3D bioprinting technology combined with stem cell therapy utilizing immunomodulatory properties. Dr. Kim also led projects targeting treatment of ischemic injuries where he discovered that the use of endogenous pharmacologic agent and its derivatives achieved induction of metabolic downregulation resulting in enhanced cell and tissue survival in necrotic tissues. Based on this finding, he formulated drug-eluting hydrogels for sustained release of cyto-protective agent in a translational effort. Through 3 years of post-doctoral research in Bioengineering at the University of Pennsylvania, Dr. Kim established a novel sol-gel technology for controlled delivery of osteogenic factors and unveiled the mechanism of cell-biomaterial interactions for osteogenesis. In recognition of his outstanding research, Dr. Kim has received many prestigious awards.
Dr. Kim holds a B.S. in Biology and M.S. & Ph.D. in Biomedical Engineering from University of Iowa with a focus on Biomaterials and Biomechanics. In addition, Dr. Kim is a Certified Tissue Banking Specialist (CTBS) by the American Association of Tissue Banks.