Veterinarians accross the country have been using RenoVō® for equine tissue injuries. Contact your vet or reach out to our team to learn more.
It is an equine amniotic tissue allograft
RenoVō® has been used in over 17,000 horses to date and is enjoying increasing interest among veterinarians and owners as a superior alternative to autologous and other therapies.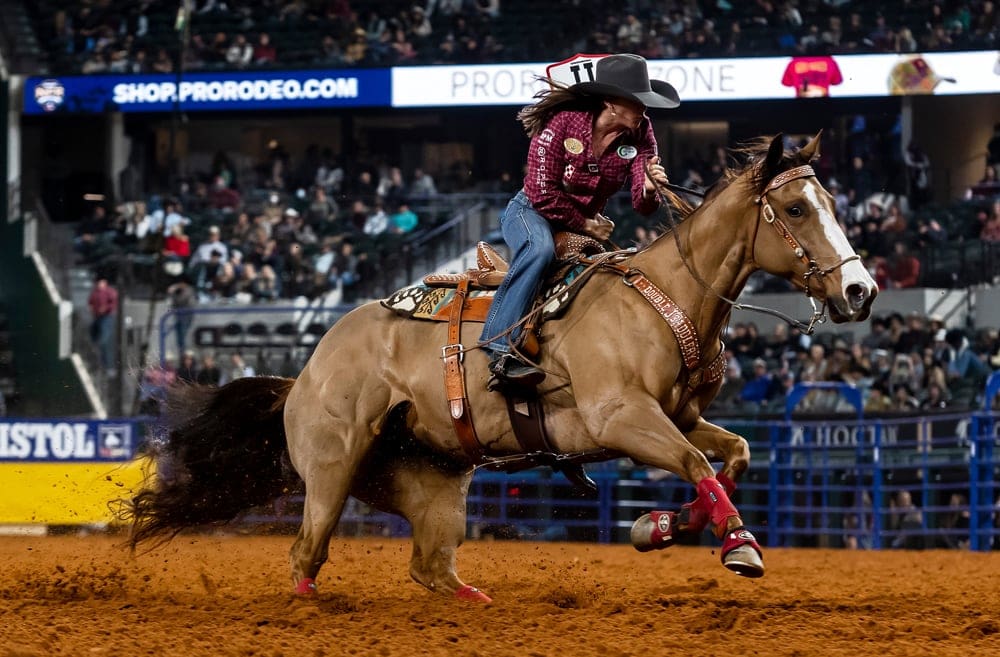 How do others compare to RENOVŌ

®

?
| | | | | | |
| --- | --- | --- | --- | --- | --- |
| | | | | | |
| Amniotic tissue allograft | | | | | |
| High concentrations of Interleukin-1 receptor antagonist protein | | | | | |
| High levels of growth factors/cytokines | | | | | |
| Consistent product specifications | | | | | |
| Aseptically manufactured and sterility tested | | | | | |
| Readily available as an off-the-shelf product | | | | | |
| | | | | | |
| | | | | | |
I find that RenoVō® often succeeds in clinical cases where other treatment modalities have repeatedly failed. It has become an important option for patients with refractory conditions and appears to be a major advancement in equine medical practice.
Reese Hand, DVM, DACVS
Equine Sports Medicine & Surgery
I find that RenoVō
®
is the regenerative medicine sector game changer. I haven't had any other existing modality provide a better response on stifle injuries, suspensory injuries, tendon injuries and resistant sarcoids. I have treated performance horse injuries for 42 years and after seeing the exciting results with RenoVō
®
…it is going to be hard to retire.
Larry A Metheney, DVM
As a practicing racetrack veterinarian, I have been extremely impressed with RenoVō®. My clients have seen very positive and lasting results.
Clayton McCook, DVM
Equine Sports Medicine & Surgery
Providing Care Nationwide
Frequently Asked Questions
What is RenoVō®?
RenoVō® is a liquid, acellular, equine amniotic tissue allograft comprised of amnion and amniotic fluid, intended to supplement and protect tissues.
What are amniotic tissues?
Amniotic tissues are comprised of amnion and amniotic fluid surrounding the foal during pregnancy. Amnion and amniotic fluid are rich sources of biologically active factors involved in tissue regeneration with reported anti-inflammatory, anti-bacterial, re-epithelialization, and anti-fibrotic properties. Amniotic tissues contain key growth factors, cytokines, amino acids, hyaluronic acid, and extracellular matrix proteins recognized as intrinsic to the complex tissue healing process¹. Published studies on the benefits and efficacy of amniotic tissue in wounds date back over 100 years².
What is an allograft?
A tissue graft from a donor of the same species as the recipient but not genetically identical.
Where do the tissues come from?
Tissues are recovered from healthy mares during live birth by Licensed Veterinarians using safe recovery techniques and sterile equipment without harm to the mare or foal
What are the potential advantages of using RenoVō®?
The use of equine amniotic tissue allografts to supplement and protect tissues in horses may be minimally invasive, safe, and offer a morbidity profile comparable to or better than those of existing modalities, including autologous stem cell or interleukin-1 receptor antagonist platforms (e.g., IRAP II™ System), while offering potentially superior clinical results.
Ready availability of a convenient allograft potentiates clinical use without the time lapse for culturing cells or harvest techniques required for autologous therapies. Further, cytokine and growth factor profiles can vary dramatically between patients for a selected autologous product.
The reproducibility of each donor tissue also offers a more homogeneous protein concentration and product consistency in comparison to other regenerative modalities. RenoVō® is cryopreserved and maintained frozen before use, so as to preserve beneficial proteins that may not survive lyophilization. Clinicians currently using autologous stem cell or IRAP II™ System therapy should consider use of RenoVō® to achieve similar or improved clinical outcomes.
Where can I buy RenoVō®?
RenoVō® is available for administration only by prescription by a licensed Veterinarian. Reference the location map or contact us for a provider in your specific area.