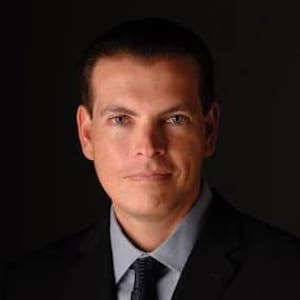 Dr. Grant Senner
Chief Executive Officer
Dr. Grant Senner, MD, DABRM is a tested physician executive and entrepreneur with over twenty years of corporate, legal, regulatory and medical finance expertise within the life science and healthcare sectors. He brings progressive healthcare leadership experience with proven success in achieving strategic, operational and financial objectives. His diverse background includes expertise in biomedical technology and commercialization, health finance, clinical program development, medical reimbursement and population health management spanning the commercial and academic sectors.
Upon completion of his Doctorate, Dr. Senner served as Fellow and Consultant for the state of Arizona's Medicaid agency where he focused on Centers for Medicare and Medicaid Services (CMS) reimbursement models and coordination of care for individuals with complex needs in a patient-centered model. Subsequently, he held key leadership positions within community-based medical practice and biomedical technology companies. In 2012, he joined University of Arizona Health Sciences, University of Arizona, as Director of Special Projects and Strategic Initiatives and was responsible for analysis of market opportunities and support of grant and contract development. Currently, Dr. Senner serves as founder and CEO of several companies focused on regenerative human and veterinary science, including Equus Innovations (Phoenix, AZ) which manufactures the RenoVō ® equine allograft.
An Honors graduate of the University of Arizona with a Bachelor of Science in Molecular and Cellular Biology, Dr. Senner attended the University of Arizona College of Medicine – Tucson and graduated with his Doctorate of Medicine in 2004. In 2014, his family established the Senner Endowment for Precision Health within University of Arizona Health Sciences, dedicated to support the use of genetic profiles to guide the diagnosis, prediction, treatment and prevention of disease.